This is a page to promote our member's performance activities away from the CAA.
To be included please send the Event Title, Date/s, Time/s and brief information to chris.hare@thecaa.org A single image .jpg .jpeg .png or the like can be included along with any weblink/s or ticket links. Please allow up to 72 hours for publication. Note: Recurring or rolling events are not allowed on this page.
Nearest performance start date submissions appear at the top and will roll-off the top as new dates are added. New submissions will be listed by start date to the topmost regardless of earlier starting runs. No elements except for URL indexed images will be retained on roll-off, these indexed residual images can be removed on request to "The Site Admin Team" under current GDPR rulings.
DISCLAIMER ~ Please note: The following guide for member's and public interest alike, consists wholly of and exclusively of CAA member's personal submissions. The CAA itself have not verified these submissions and take no responsibility for inaccuracies, late itinerary changes or cancellations subsequent or otherwise to any submission whatsoever.
Simon Bashford will present his one man show at the Harlequin Theatre on October 10th 2021.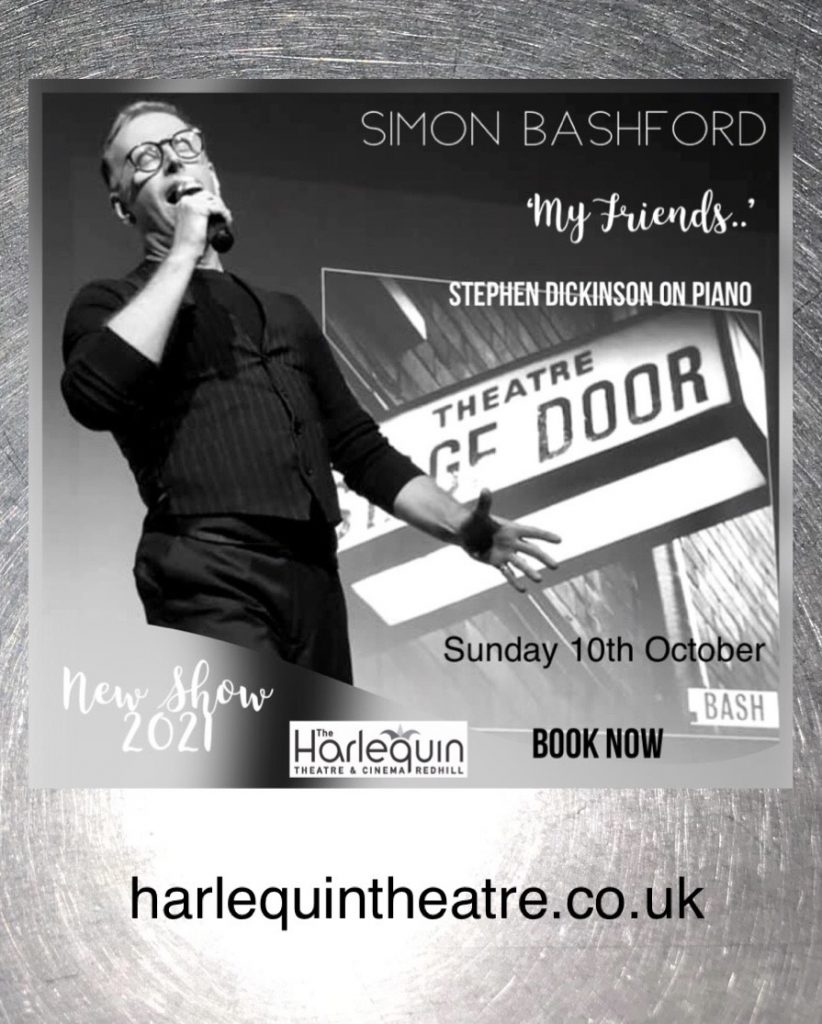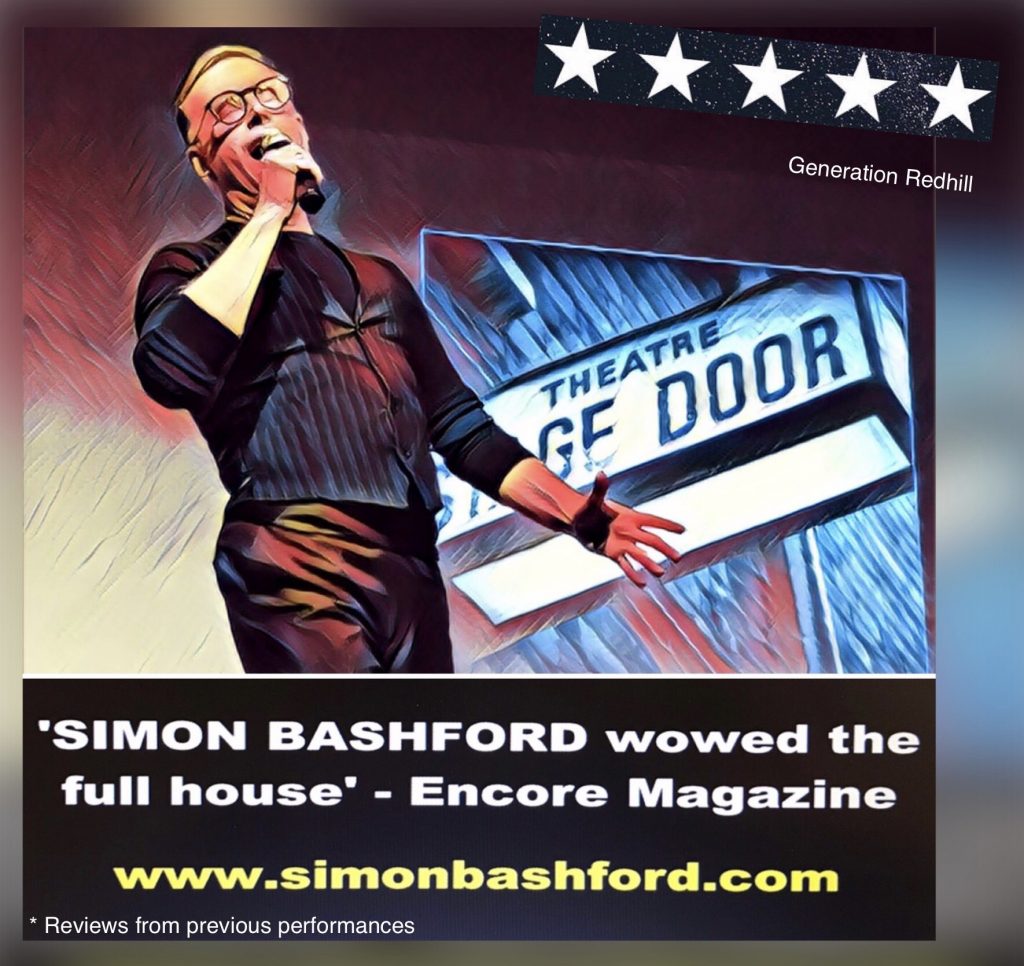 MARTIN JARVIS OBE & CLARE BLOOMER STAR IN
MAGGIE and TED
WRITTEN BY MICHAEL MCMANUS
12 OCT 2021 – 16 OCT 2021
Martin Jarvis OBE, one of the UK's most distinguished and beloved actors, reprises his role as Sir Edward Heath in MAGGIE & TED together with Clare Bloomer as "Maggie", described by Gyles Brandreth as "quite the best Margaret Thatcher I've seen". They will be joined by Jon Glover, star of Spitting Image and Week Ending (and known as television's Mr. Cholmondley-Warner) and Lisa Bowerman, a former regular on BBC TV's Casualty and who is widely known as Professor Bernice Summerfield in the celebrated Doctor Who spin-off audio series.
For over 20 years Margaret Thatcher and Edward Heath enthralled and appalled the British public with their profound political disagreements, reinforced by their intense personal dislike for one another! Now Maggie and Ted are back.
Written by CAA member Michael McManus who knew and worked with both protagonists. He shines an intense and sometimes uproariously funny light on Maggie and Ted and the Birth of Brexit. Helped by a supporting cast of characters including: Sir Winston Churchill; Harold Wilson; Tony Benn; Denis Healey; Roy Jenkins – and even Boris!
"Funny, touching, and true" Gyles Brandreth
Prices: Tickets from £22.50
Venue: Yvonne Arnaud Theatre, Millbrook, Guildford, Surrey, GU1 3UX
Show Times
Tue 12 – Sat 16 Oct
Tue – Sat Evenings, 7:30pm
Thu & Sat Matinees, 2:30pm
BOX OFFICE: 01483 44 00 00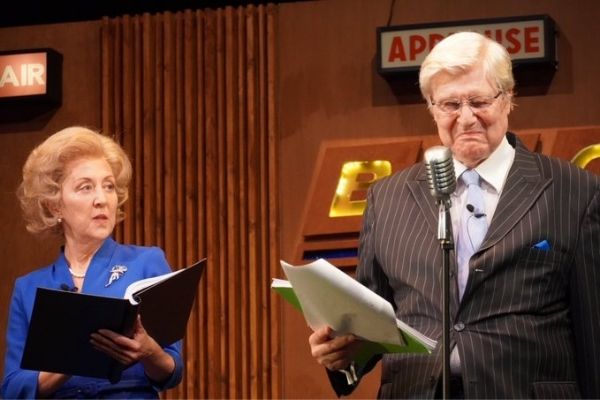 Wednesday 13th October at 2.30pm
KAY CARMAN'S 'DOWN MEMORY LANE'
Matinee show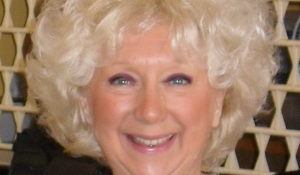 Join Kay Carman and friends for a happy nostalgic afternoon full of fun and your well loved melodies.
The Queen's Theatre Complex (The other stage)
Billet Lane
Hornchurch
RM11 1QT
Tickets £10
01708 443333
Bren Gosling has three new plays being staged this autumn.
Invisible Me is one …please click on the links for details of his other productions.
'I, Minnie Lansbury'
A highted event of Bloomsbury Festival at RADA Studio Theatre and livestreamed on Saturday 16th October
Tickets & info here:
Total Page Visits: 441 - Today Page Visits: 9