PLEASE NOTE: SINCE THESE PICTURES WERE TAKEN THE CLUB HAS BEEN COMPLETELY REFURBISHED AND TECHNICALLY UPGRADED. NEW PICTURES AND SPECIFICATIONS WILL BE POSTED AS SOON AS POSSIBLE.
The club is situated in the heart of London's theatre-land and provides members with a warm and relaxing atmosphere in which to enjoy the company of fellow professionals.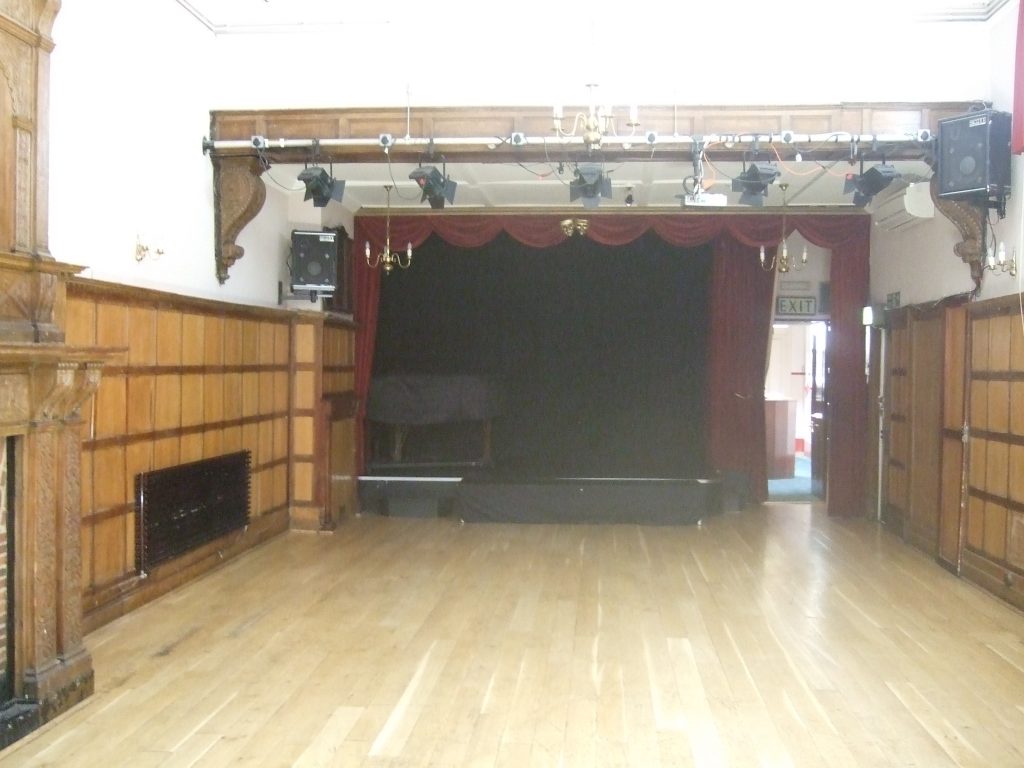 The hall is at the heart of the club on the ground floor. It is the venue for our regular Monday evening concerts while the adjoining professionally-run kitchen provides the capability to run both formal and relaxed dining.
This area of the club is frequently hired for auditions and rehearsals while some members use it to try out new material or programmes.
The versatile space can seat up to 85 people theatre-style or 60 seated Cabaret style events. When necessary, the hall can comfortably accommodate up to 120 people for a reception and finger buffet. Contact us to book the hall.
The club hall is available for hire during the week and at weekends.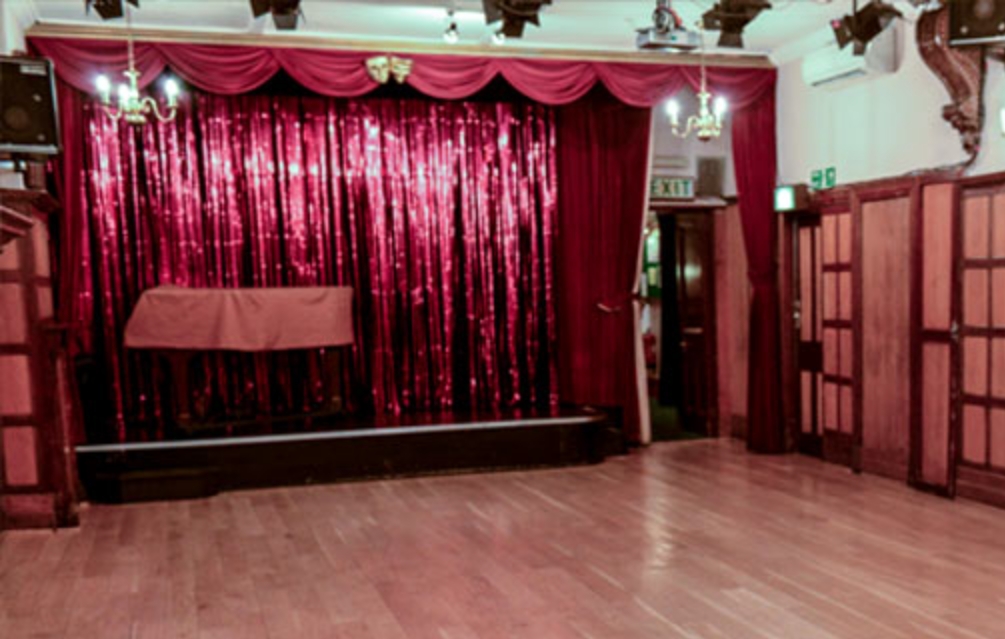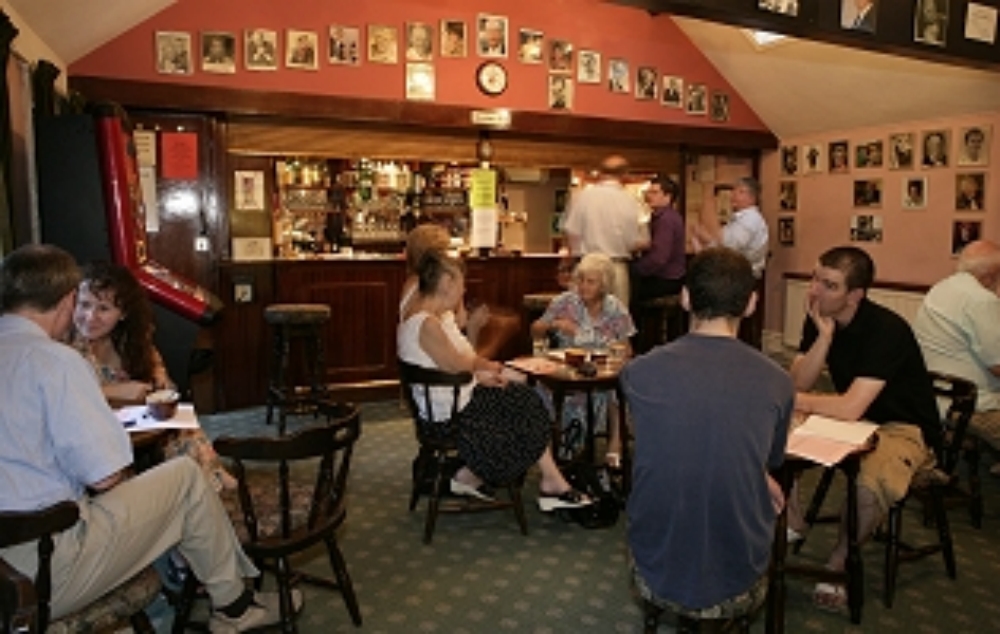 The well-stocked club bar offers a warm and friendly atmosphere for members and guests to meet and enjoy one of the least expensive bars anywhere in central London.
A venue for quiz nights and informal social meetings, this popular watering-hole is one of the club's most frequented and popular facilities.
Offering a full range of wines, spirits and on the last Friday of each month, a range of cocktails to rival the expensive, nearby cocktail lounges.
Bar open Monday to Friday from 12 noon to 11.15pm
The club has well-equipped professional kitchen facilities which enable us to offer a wide range of catering options from a simple sandwich to a menu of hot and cold dishes for special events.
In addition to offering this range of services in the hall, the caterers are able to provide both hot and cold lunches and snacks in the bar throughout the lunch period Monday to Friday 12 noon to 3pm. Also Monday evenings from 5pm until 6.45pm.
No theatrical establishment would be complete without its Green Room. Our comfortable, well-furnished Green Room is a haven of peace for those moments when members need to get away from the hurly burley of London life. It also offers members a venue for those meetings which need a little quiet privacy away from home.
Membership of the CAA is both inexpensive and invaluable for anybody who is a professional in the area of the performing arts. Our Club Secretary will be happy to advise on membership and the details of what we have to offer.
The Club for Acts & Actors
Patrons ~ Barry Cryer OBE ~ Dame Judi Dench
Total Page Visits: 8576 - Today Page Visits: 1