Dame Judi Dench is one of the most highly respected actresses of her generation.
Dame Judi made her stage debut in 'Hamlet' in 1957. After building a following for her theatre, film and television roles, she gained international recognition for her role as 'M' in the James Bond Franchise.
Dame Judi won an Academy Award in 1999 for her role in 'Shakespeare in Love' and earned additional nominations for her work in such films as 'Chocolat' and  'Philomena.'
We are honoured to have her as a Patron of the CAA.
Sir Brian May CBE ARCS is now a patron of the club. Musician, songwriter and astrophysicist, Sir Brian achieved worldwide fame as the lead guitarist of the rock super band Queen. Sir Brian is a wonderful supporter of the club along with his wife, our President, Anita Dobson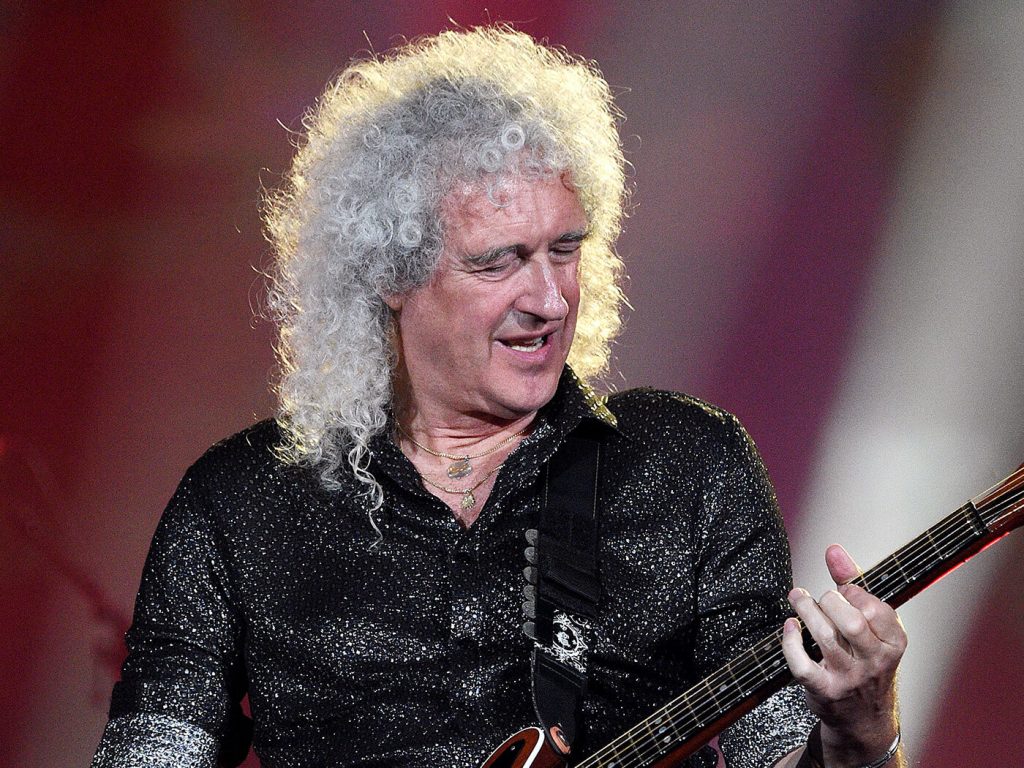 Su Pollard. Actress, singer, author and songwriter Su Pollard has spent many happy hours supporting the club and is now a Patron. Su achieved national fame for her role in the BAFTA award winning TV comedy series Hi De Hi. As well as her numerous TV roles and appearances, Su has appeared in over 35 stage plays, 40 pantos and enjoyed a UK No2 hit record.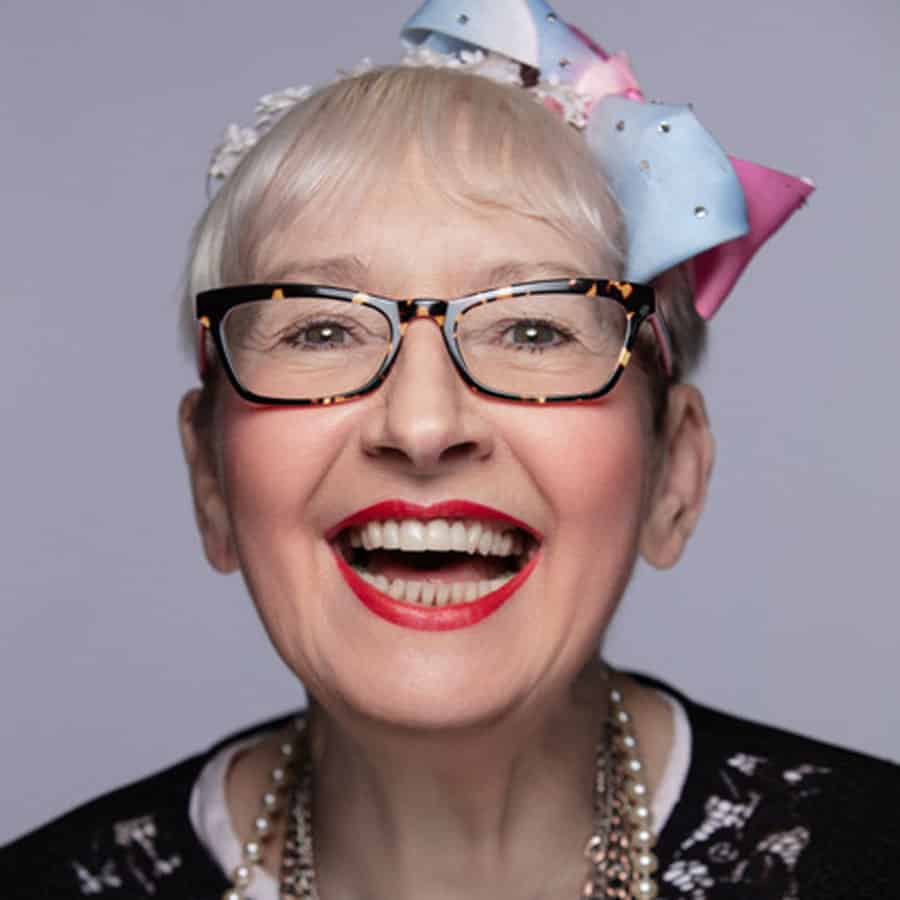 Current President of the CAA is stage, film and TV actress and singer Anita Dobson. Anita was born in Stepney and trained at London's Webber Douglas Academy of Dramatic Art.
Following theatre and TV roles including Jim Davidson's 'Up The Elephant', she became a national star playing the emotionally-battered landlady Angie Watts in the hit TV series 'Eastenders'. A musical spin-off from the series saw Anita reach No. 4 in UK singles chart with 'Anyone can fall in Love', a song based on the 'Eastenders' theme tune. Eastenders still holds the highest ever soap audience rating when 30.15 million viewers tuned in to see Angie handed her divorce papers!
Since her exit from the soap in 1988 she has appeared in many TV, film and theatre roles. For her stage work she was nominated for the Olivier Award for Best Actress in the National Theatre production of 'Frozen'. She also starred in the West End as Mama Morton in 'Chicago'(2003) and Gertrude in 'Hamlet' (2005) She made her RSC debut in the 2012 revival of 'Merry Wives of Windsor'.
Her film appearances include 'Darkness Falls' (1999) and 'London Road' (2015) She also took part in 'Strictly Come Dancing' but was sadly unable to continue due to an injury to her dance partner. In 2007 Anita was made a Companion of the Liverpool Institute for the Performing Arts and is also a patron of the Music Hall Guild of Great Britain and America. In 2000 she married Brian May, musician, singer songwriter, astrophysicist and, of course, lead guitarist of the rock band Queen.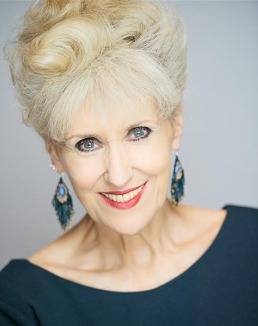 Barry Cryer OBE was a hugely respected British writer and comedian who had written for many noted performers, including: Dave Allen, Stanley Baxter, Jack Benny, Rory Bremner, George Burns and Jasper Carrott – to name but a few!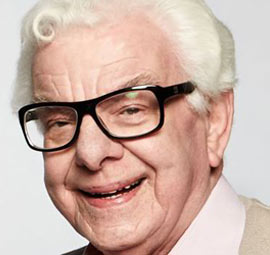 Lord Moore. John Edward Michael Moore, Baron Moore of Lower Marsh (26 November 1937 – 20 May 2019) was a British Conservative Party politician who was Member of Parliament for Croydon Central from February 1974 until 1992.
During the Premiership of Margaret Thatcher he enjoyed a meteoric rise through the ranks of government, which culminated in his serving as a Secretary of State in the Cabinet from 1987 to 1989.
For a time, he was considered a rising star of his party and a potential leadership contender. He was a supporter of theatre and performance in general and an admirer and patron of the CAA.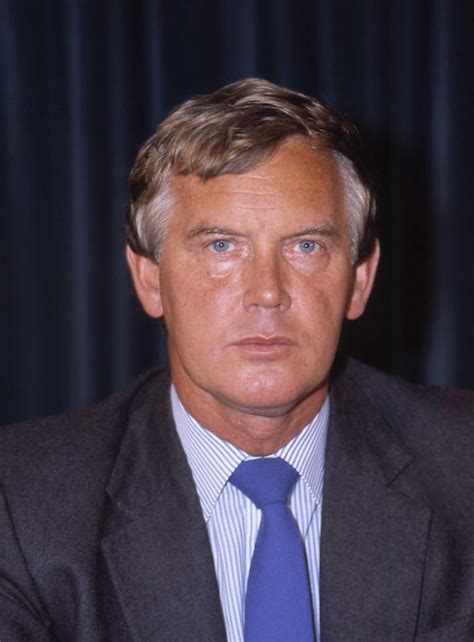 Past C.A.A. Presidents...
Ali Bongo was a British Comedy Magician and president of The Magic Circle who performed an act in which he was known as the 'Shriek of Araby'.
Webster Booth was an English tenor best remembered as the duet partner of Anne Ziegler. He was one of the finest tenors of his generation and was a distinguished oratorio soloist.
He was a chorister at Lincoln Cathedral and made his professional stage debut with the D'Oyly Carte Opera Company. He made his West End Debut in 'The Three Musketeers' in 1930.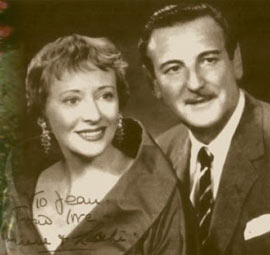 Owen Brannigan was an English bass, known in opera for buffo roles and in concert for a wide range of solo parts in music ranging from Henry Purcell to Michael Tippit.
He is best remembered for his roles in Mozart and Britten operas and for his recordings of roles in Britten, Offenbach and Gilbert and Sullivan operas, as well as recordings of English Folk Songs.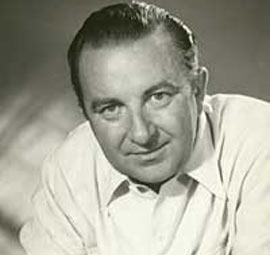 Leslie Crowther made a name for himself in television in the '50's, with appearances as presenter of such programmes as 'Billy Cotton Band Show' and 'The Black and White Minstrel Show.'
A wealth of television appearances followed including: 'Crackerjack' (with Peter Glaze), 'Whose Baby?', 'Runaround' and he is probably best-remembered as host of the first British version of 'The Price is Right'.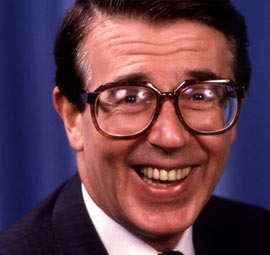 Our darling Pamela Cundell, part of the DNA of this club and sadly missed. An English Character Actress with a wealth of Stage and Screen credits, Pam was best-known and loved as Mrs Fox in the long-running TV Comedy 'Dad's Army'.
We are proud to now have a commemorative plaque above Pam's favourite seat in the bar sporting her catchphrase 'Onward and Upwards Darlings!'. God Bless our Pam.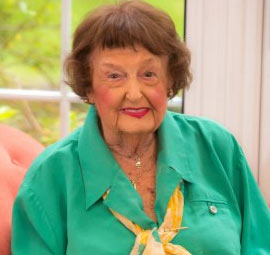 Cyril Fletcher was famous for his catchphrase "pin back your lugholes" and was best-known for his 'Odd Odes,' which later formed a section of the hit television show 'That's Life!'
An English comedian, actor and businessman, Fletcher enjoyed a long and successful career in television, on radio and stage.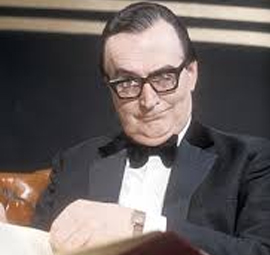 Hubert Gregg. Actor, director, composer, lyric writer, author, playwright and broadcaster – the remarkable Hubert Gregg was all of these.
On the stage before the Second World War and on for the quarter-century after it, he went on to distil that age's magic for BBC radio listeners for a further three decades.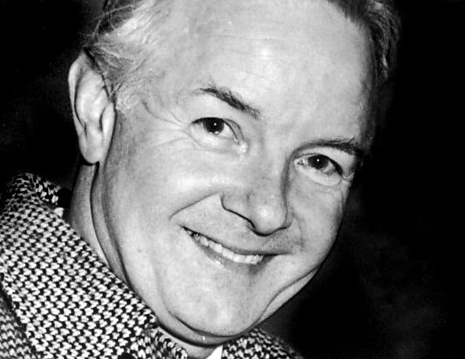 Our President for a second time in 2015 was the wonderful Roy Hudd. With a career spanning over fifty years, Roy started as a Butlin's redcoat and has tackled everything: Stand Up Comedy, Pantomime, Music Hall, Farce, Film, Musicals and Plays of Shakespeare, Stoppard and Cooney.
On TV he has been involved with Soaps, Sitcoms, Drama and Variety. On Radio, for twenty six years, he led the show that won every possible award, at home and abroad 'The News Huddlines.'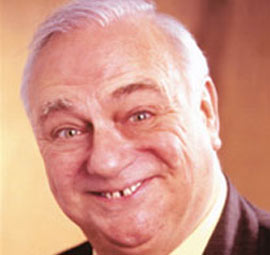 Hugh Lloyd made his name in television and film comedy from the 1960's to the 1980's. He was best known for appearances in 'Hugh and I' and other sitcoms of this period.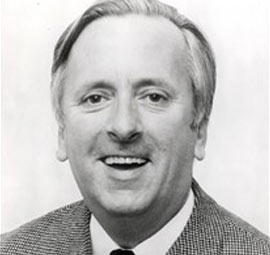 English actor Brian Murphy remains best known for playing henpecked husband George Roper in the sitcom 'Man About the House' and spin-off 'George and Mildred' with Yootha Joyce.
Continuing to appear regularly on television, most notably as 'Alvin Smedley' in 'Last of the Summer Wine' from 2003 to 2010.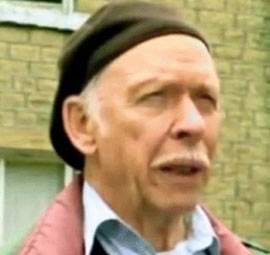 Lovely Ruth Madoc is a Welsh Actress and Singer, probably best known for her role as Gladys Pugh the BBC's 'Hi-de-Hi,' for which she received a BAFTA TV award nomination for Best Light Entertainment Performance and as Daffyd Thomas's mother in the second series of 'Little Britain.'
Ruth also has a wealth of musical and straight theatre credits to her name.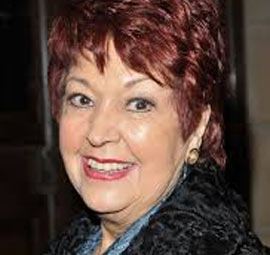 David Nixon was an English magician and television personality. At the height of his fame, Nixon was the best known magician in the UK.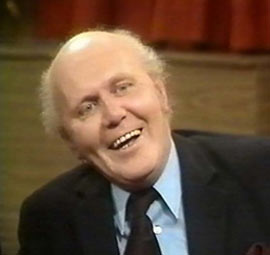 Bill Pertwee was an English comedy actor best known for playing the part of antagonist ARP Warden Hodges in the popular sitcom 'Dad's Army.'
Bill appeared in the radio comedy series 'Beyond Our Ken' and 'Round the Horne'. He appeared in several films including two Carry On films and on television as PC Wilson in 'You Rang, M'Lord', an episode of 'Hi-de-Hi' and the final episode of 'It Ain't Half Hot Mum'.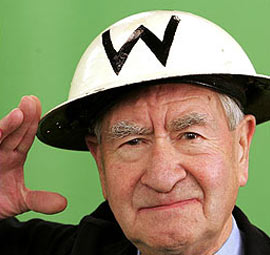 Jimmy Perry OBE was an English writer, scriptwriter and actor, best known for devising and co-writing the BBC sitcoms 'Dad's Army', 'It Ain't Half Hot Mum', 'Hi-de-Hi' and 'You Rang M'Lord' with David Croft.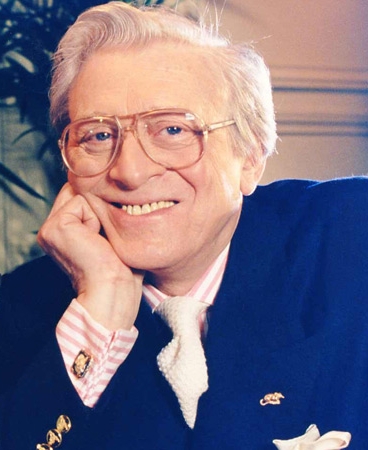 Cardew 'The Cad' Robinson was a subtle, witty comedy writer and actor known for his scene-stealing performance in 'Carry On Up the Khyber'. His long run as Pellinore in the original London production of 'Camelot' at the Theatre Royal Drury Lane and debut solo album 'Cream of Cardew' in 1967 together heralded the glory of the gangly horse-toothed comedian.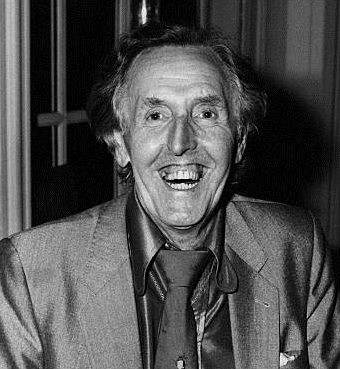 Blackpool born actress Joan Savage was best known for 'The Arthur Haynes Show' (1956), 'Hi Summer' (1959) and 'A Santa for Christmas' (1957).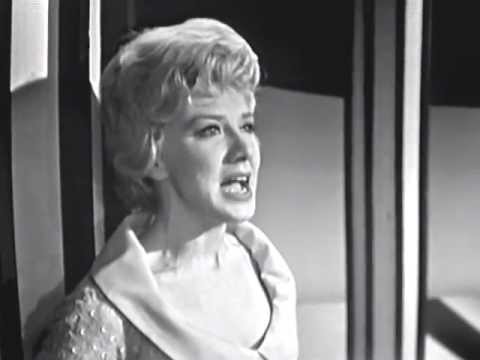 British Entertainer, Singer and Songwriter Leslie Sarony began his stage career aged 14. Following his service in the war, Leslie's credits included the London Productions of 'Showboat' and 'Rio Rita.'
Becoming known in the 20's and 30's as a variety artist and radio performer. He went on to make a number of recordings with Jack Hilton and his Orchestra, with appearances on television and film including 'Crossroads,' 'Z Cars' and the famous sitcom 'Nearest and Dearest.'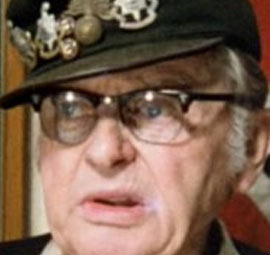 Born in 1895, Jack Warner OBE was, for some years, Great Britain's most popular film star. He is closely associated with the role of PC George Dixon which he played in the 1950 film 'The Blue Lamp' and then in the TV series 'Dixon of Dock Green', which ran from 1955 to 1976.
His sisters, Elsie and Doris Waters, were also stars of variety. Born in Poplar, he first made his name in music hall and radio and became well-known to cinema audiences following the war with films such as 'Here Come the Huggetts'. Read the full article "Jack Warner & The C.A.A."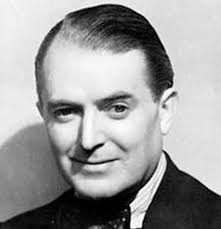 Mark Wynter began his professional career as a recording artist, achieving nine top twenty UK single chart hits.
Later he re-invented himself as an actor and for over forty years has played the lead in eight West End plays and musicals, appeared in five major Shakespearian roles, fourteen touring musicals, twenty-one plays, and in pantomimes, on radio, television and film.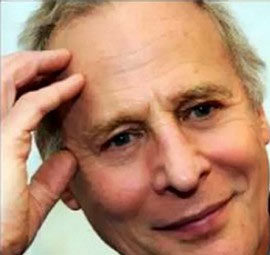 Anne Ziegler was an English singer, known for her light operatic duets with her husband Webster Booth. The pair were known as the 'Sweethearts in Song' and were among the most famous and popular British musical acts of the 1940's.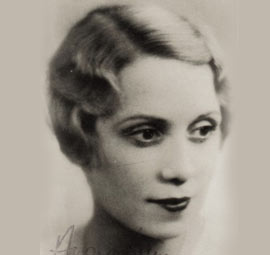 Total Page Visits: 12457 - Today Page Visits: 11