Temporary update…

Monday to Friday 12 Noon to 5pm
See below for details…
The Club for Acts and Actors...
Fully refurbished in 2019 this unique club with it's equally unique history moves into the future!
Founded in 1897 as the Concert Artistes' Association to help concert artistes experiencing hardship, the CAA is today a thriving members' club for entertainment professionals.
We are situated in the heart of London's theatre-land. The club offers an ideal location to meet for a drink, a meal or a chat.
The atmosphere is a relaxed and friendly one. Weekly concerts by members are a regular feature of club life with regular social events throughout the year. The club is a frequent venue for rehearsals, auditions and workshops, providing a constant hum of activity throughout the week.
The CAA is proud of its heritage and warm welcome to performers and entertainers. Becoming a member is not about paying a subscription; it is about joining fellow performers, enjoying good company and comradeship. These are the core values of the Club for Acts and Actors.
Nor have we lost touch with our founding purpose. In addition to fostering friendships and professional advice, our Benevolent Fund continues to give practical and confidential support to members in need.
Latest News Articles & Notices...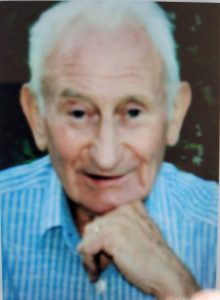 It is with great sadness that I have to announce the passing of our dearly loved Honorary Life Member Ron Wallace.
He joined the club in the 1980s and very quickly became an indispensable member of the Club and Committee when he took on the onerous task of ALL our maintenance ( overseeing it all and actually physically " doing" much of it!!) We can never repay his kindness!
He also took over the organisation of the CAA Ex Servicemen's Club. Organising their Annual Dinner. He gave tirelessly of his many talents…. Read more here.
Sadly Ron is not alone amongst our dearly departed in recent times. A page dedicated to them all with the header "The Final Curtain" can still and forever be read here or under the "Notices" section of this website.
Kay Carman
Latest Message from the Chairman July 28th 2021 (revised temporary opening times)
Dear Members,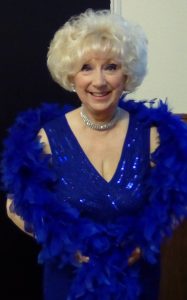 The Club is Open Monday to Friday now 12 noon to 5pm. However, if Chris our Bar person feels there are plenty of people in the Bar at 5pm he will use his discretion to stay open later. Social distancing has been lifted & masks are discretionary as per Government Guidelines. Phone the Office for any more current information please.
You will all be receiving an up to date Newsletter from me in the next 2 weeks but at the moment at our Meeting last Friday evening the Committee voted to fully open from Wednesday 1st September. 12 noon to last Orders 23.10 pm. (Everything is dependent on Government Guidelines. )
Monday night shows will be slightly different but will commence on Monday 20th with an extra special Welcome Back Show!!
Then on Monday 27th at 7.30 we will have a Tribute Evening to celebrate the Life/Careers of all our members who have passed away during the Covid period. If you would like to say a few words about anyone that evening please contact me and I will give you a time slot. A list of the members who have passed will be in the Newsletter but if they were your particular friends you will know already.
Please note: These first 2 Mondays may be really well attended so we may need you to book your seat in advance. More information in my Newsletter!
Or contact me to book a seat please.
07768126994
Many thanks.
Kay.
HELP FOR SELF EMPLOYED MEMBERS!
FURTHER URGENT UPDATE from YOUR CHAIRMAN! Regarding Self Employed members,
In these unprecedented times I hope the Club can come to your rescue in some small way. Read more…
CLUB RE-OPENED MAY 17th 2021
Office Telephone : 020 7836 3172
Total Page Visits: 96152 - Today Page Visits: 22