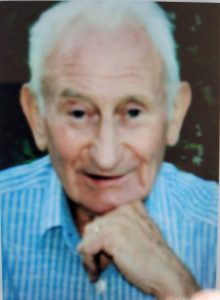 It is with great sadness that I have to announce the passing of our dearly loved Honorary Life Member Ron Wallace.
He joined the club in the 1980s and very quickly became an indispensable member of the Club and Committee when he took on the onerous task of ALL our maintenance ( overseeing it all and actually physically " doing" much of it!!) We can never repay his kindness!
He also took over the organisation of the CAA Ex Servicemen's Club. Organising their Annual Dinner. He gave tirelessly of his many talents.
Both he and his wonderful wife Mena used to help on all of the Club functions in many, many ways.
A "Thank You Ron" just does not seem sufficient for all that we owe you at the Club! Yours & Mena's friendship has sustained me in hard personal times too as I know you have helped many members personally over the years!
There is a gaping hole in the Club now and indeed on the Committee! Ron's was the guiding hand during all building work carried on over the last 30 + years.
On behalf of myself, the Committee, and all of the CAA we send condolences to Ron's beloved family, his children Ruth, Claire, Robert and Jasper his Grandson and his Son in Laws. They and we can never replace him!
All our Love and Thanks to you Ron
Rest in Peace.
Kay , on behalf of everyone at the CAA .
Total Page Visits: 2781 - Today Page Visits: 1