BARRIE STACEY 24th October 1926–1st January 2022
In a wonderfully long life, Barrie Stacey spanned the twenties – 1920s to 2020s and in his 95 years he packed in more experiences, laughter, outrageousness and a sheer love of living life to the full, than most people would experience in dozens of lifetimes.
Broadcast LIVE on the day, a recording of Barrie Stacey's funeral service is available to view here on the CAA website below courtesy of YouTube.
Barrie left the earthly stage on New Year's Day 2022 at the age of 95. As Barrie says in his autobiography, 'he was born at an early age and had a sheltered formative childhood, not being allowed to read the News of the World until he was three.' Barrie was born in Boscombe, near Bournemouth.
He described his mother Phyllis Stacey, as very much in the Gladys Cooper mould. His father Edwin Stacey was a painter/decorator by trade and they met when both working at a hotel in Bournemouth.
Barrie has written that his father resembled a young Lawrence of Arabia at that time. Barrie had three brothers, John, Roy and David. Roy is still with us and has fathered two children, John and Julie.
Barrie says that his parent's marriage became unhappy mainly because of his father's thrifty ways. 'Tight as a crab's backside' was Barrie's description of him. However he did encourage Barrie in the arts which saw him singing in cafes and at concerts from the tender age of five.
In early 1945 Barrie was called for national service in the army. Shortly after Hitler shot himself and Germany surrendered – surely no coincidence! When stationed in Devon, Barrie first met Jessie Matthews, who was appearing at the Theatre Royal, Exeter. On demob Barrie, at 21 years of age, came to London looking to resume his fledgling career as an actor and ended up working for an agent – Catherine Billinghurst.
He enjoyed numerous jobs in theatres and the odd role. Barrie's first play 'Teddy Boy' toured in the 1950s. He went on to write several others. After an accident when a lorry smashed into the taxi he was in, Barrie used the compensation to open his own coffee house in Monmouth Street. Barrie came up with the theatrical double entendre title for the café of 'The As You Like It.' it was described by an 'as you like it' regular Quinten Crisp. He says it was a delightful establishment usually called 'the as' by its habitués who were too lazy to utter consecutive words at any one time.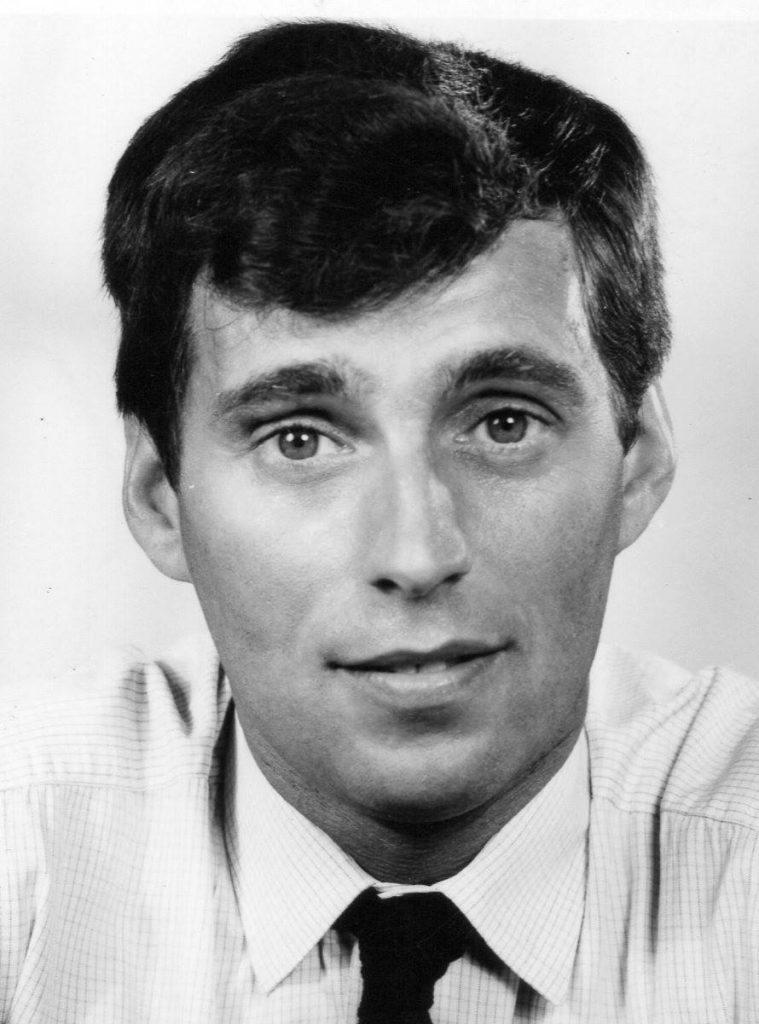 In 1972 Barrie set up his own agency and production company and soon became well known and respected helping many artistes on their way, often to stardom. He presented star concerts such as the Jessie Matthews show at the Shaftesbury Theatre and Jim Bailey at the London Palladium. Also numerous names including John Hanson, Frankie Howerd, Bob Monkhouse, June Bronhill, Diana Dors, Russell Grant, Kathy Kirby and Ruby Murray. Barrie didn't always get it right when it came to spotting young talent. At 'the as' he employed a delivery boy to take sandwiches to theatres called David Jones, who thought he could sing and write songs. Barrie auditioned him but told him that sadly he had little talent and should concentrate on another career. Undaunted, the boy persevered, even changing his name to David Bowie in the process.
Barrie presented many children's musicals on tour and received a top children's show producer award three times.
Barrie also produced an outrageously camp production of 'Oh Camille' at London's Shaw Theatre. Barrie was awarded two coveted lifetime achievement awards by Encore Magazine and British Music Hall Society.
Barrie was so respected for helping artists to develop then releasing them to national organisations when the time was right. An act of professional kindness.
As a performer and narrator, Barrie toured his one man show 'Life upon the very wicked stage' and also numerous 'Songbooks' such as 'West End to Broadway.'
He was also a regular producer of shows at the club for Acts and Actors. His autobiography 'A ticket to the carnival' written in his own inimitable non pc style, is a joy. He has also published three further books.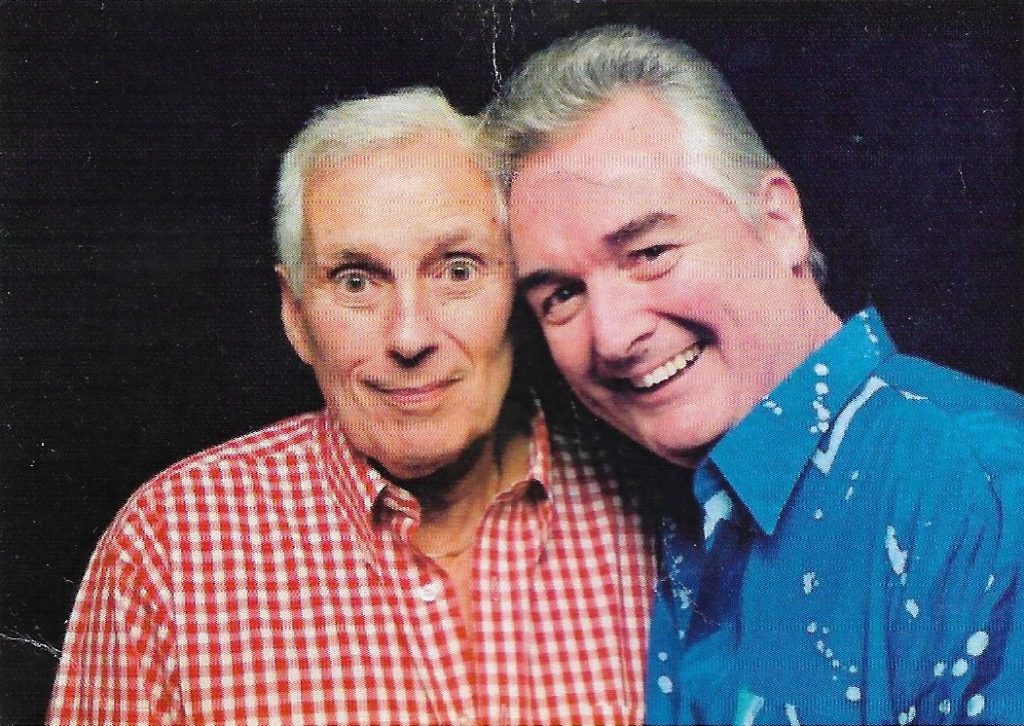 Barrie and his partner Keith Hopkins moved into their Shaldon Mansions apartment on Charing Cross Road in 1977. Their parties were legendary and when Barrie tired, no offence could possibly be taken when he would announce to his guests "thank you for your company – now f off!"
Barrie continued working right up to his last hospitalisation. He is survived by his loving partner of 56 years, Keith Hopkins. A truly inspiring relationship. As Barrie's health deteriorated over the last two years, Keith devoted himself to Barrie ensuring that he could stay in their Charing Cross Road apartment where they had been so happy for over forty years. Keith cared for him in a totally selfless way, wonderfully supported by friends.
To say we will miss Barrie is a gross understatement. Barrie was absolutely unique in a way that was truly special. The Max Miller expression 'there will never be another,' springs to mind. Two artistes who worked with and were great friends of Barrie come closest to capturing Barrie's personality. Quinten Crisp said that Barrie could be trusted to tell all in a manner that will entertain everybody whilst wounding no one…unless they deserved it! At the 'as you like it' he would serve customers with scurrilous correctness while, at the same time, scourging them with the valour of his tongue. Russell Grant says he had never known Barrie to be depressed or down, he radiated an enthusiastic keenness in whatever he did. Barrie offered sympathy only when it was necessary, he never chastised or scolded people doing their best, but made you feel the most important person he knew, even if you were only the fifth munchkin from the left.
There are numerous Barrie Stacey stories and they will be recounted whenever and wherever show people gather.
Let's hope there is a showbiz heaven. Barrie would be up there chatting with Jessie Matthews, Bob Monkhouse, maybe his adored Marlene Dietrich and certainly Quinten Crisp. You can imagine Barrie looking down on his wonderful funeral service on 16th February and turning to Quinten Crisp saying, "you see daughter – I told you I could pack that place for a Wednesday matinee."
Rest in peace Barrie – although resting in peace is really not your style. And thanks for so many wonderful memories and for your extraordinary contribution to the business of show!
by Chris Hare
Total Page Visits: 2849 - Today Page Visits: 2