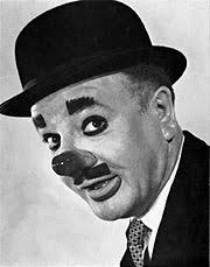 Hi, my name is Nigel Male and I own and run the Charlie Cairoli appreciation society, we were set up in 1994 to perpetuate the memory of the late great Charlie Cairoli.
The last 26 years, I have been researching the life and career of Charlie.  It has always been a dream to produce a book, to document this. Finally the dream is coming to fruition. The book is set to be published in spring 2020.
Could I kindly ask if any of your members knew Charlie or ever worked with him? I am very keen to speak to anyone who is happy to share their memories.
Contact is [email protected]