The Club for Acts and Actors
President: ANITA DOBSON
Fully refurbished in 2019 this unique club with it's equally unique history moves into the future!
Founded in 1897 as the Concert Artistes' Association to help concert artistes experiencing hardship, the CAA is today a thriving private members' club for entertainment professionals.
We are situated in the heart of London's theatre-land. The club offers an ideal location to meet for a drink, a meal or a chat.
The atmosphere is a relaxed and friendly one. Most Mondays concerts are staged by club members and are a regular feature of club life with many additional social events throughout the year. The club is a frequent venue for rehearsals, auditions and workshops, providing a constant hum of activity throughout the week.
Club open Monday to Friday 12 noon to last orders 11.10pm.
Great range of food served 12 noon to last food orders at 6.30pm.
AUGUST BANK HOLIDAY
 Club closed on Bank Holiday Monday 29th August.
CLUB CLOSED FRIDAY 19th AUGUST
Due to Rail strikes on over and underground services and bus strike disruption, we have decided not to open the club on Friday 19th August.
PLEASE NOTE: Kitchen Closure
Kitchen will be closed from 23rd to 30th August for further improvements.
The CAA is proud of its heritage and warm welcome to performers and entertainers. Becoming a member is not about paying a subscription; it is about joining fellow performers, enjoying good company and comradeship. These are the core values of the Club for Acts and Actors.
Nor have we lost touch with our founding purpose. In addition to fostering friendships and professional advice, our Benevolent Fund continues to give practical and confidential support to members in need.
A CAA 125th Anniversary Event
FRIDAY 30th September 2022 at 7.30pm
Jazz at the CAA proudly presents 
JAZZ FROM THE MUSICALS
Many of the jazz songs and tunes we have known and loved over the years started life in shows and musicals.
PREMIERE OF A NEW SHOW
For this special evening, we will present our very own jazz flavoured arrangements from a selection of fabulous award winning tunes from the last 90 years.
Expect the best of Gershwin, Sondheim, Kurt Weill and the like. We will also be dipping into Leonard Bernstein's greatest theatrical score, West Side Story.
Expect everything from dance show-stoppers to heart wrenching ballads.
Performed by a brilliant quartet featuring CARL GREENWOOD (piano) and led by KARL CHARITY (Trumpet, Flugelhorn and vocals)
TICKETS ON SALE NOW!
£20 members (£22 Guests)
Please call the office 020 7836 3172 to book.
Brian May CBE ARCS & Su Pollard join Dame Judi Dench as CAA Patrons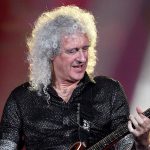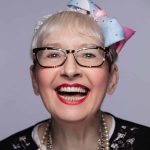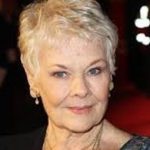 Your Committee Elected For 2022/23
KAY CARMAN, SIMON BASHFORD, MARK FOX, SIMON SWASH, KATIE MILTON,
CHRIS HARE, SHANNON REWCROFT, NICK ROBINSON, VERONA CHARD, ANDY KEAST-MARRIOTT.
For the number of votes cast and further information please see the
Member's Only Section
. All genuine club members can request access at any time via a very simple email form submission.
OUR 125th CELEBRATORY BALL CERTAINLY SPARKLED!
Help for self employed members!
In these unpredictable and difficult times the club can help. Read more…
NEW! Convenient Quick Links
As requested a pair of quick links are now provided below. If you have any other website improvement suggestions please also let Chris Hare (website editor) know? Thanks. Paul (site admin.)
Office Telephone : 020 7836 3172
Due to a glitch this page was reset on 3.3.2022 ~ at that time the total visit count was 116735 ~ All other pages reflect current ongoing statistics apart from the "Members Only Area" where third party access is denied! Thus no data is recorded to display there.
Total Page Visits: 14873 - Today Page Visits: 63