The Club for Acts and Actors
Fully refurbished in 2019 this unique club with it's equally unique history moves into the future!
Founded in 1897 as the Concert Artistes' Association to help concert artistes experiencing hardship, the CAA is today a thriving private members' club for entertainment professionals.
We are situated in the heart of London's theatre-land. The club offers an ideal location to meet for a drink, a meal or a chat.
The atmosphere is a relaxed and friendly one. Weekly concerts by members are a regular feature of club life with regular social events throughout the year. The club is a frequent venue for rehearsals, auditions and workshops, providing a constant hum of activity throughout the week.
The CAA is proud of its heritage and warm welcome to performers and entertainers. Becoming a member is not about paying a subscription; it is about joining fellow performers, enjoying good company and comradeship. These are the core values of the Club for Acts and Actors.
Nor have we lost touch with our founding purpose. In addition to fostering friendships and professional advice, our Benevolent Fund continues to give practical and confidential support to members in need.
Club open Monday to Friday 12 noon to last orders 11.10pm.
Great range of food served 12 noon to last food orders at 6.30pm. See the Current Menu Here!
Latest News, Articles & Notices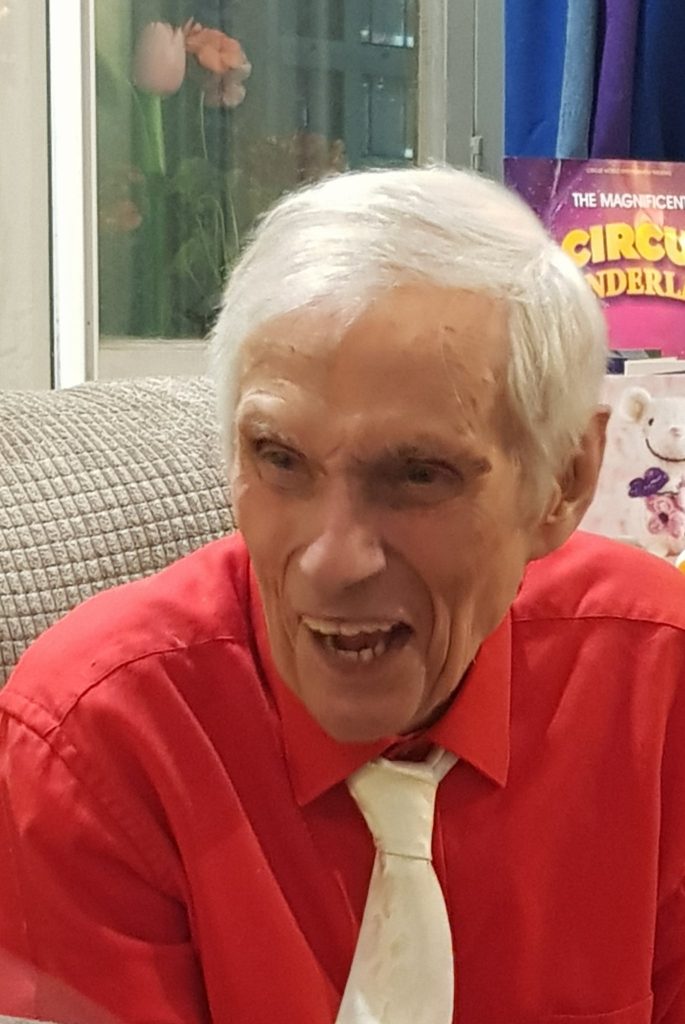 BARRIE STACEY 24th October 1926 – 1st January 2022
It is with great sadness we have received the news that Producer, actor, author, agent, raconteur and true show business legend Barrie Stacey has passed away.
His health had been deteriorating for some time and his partner Keith Hopkins, with the wonderful help of carers kept Barrie comfortable at their apartment. However, Barrie's condition deteriorated and he was admitted to hospital on 20th December.
Keith says the wonderful Doctors and Nurses looked after Barrie valiantly through his final days.
Barrie was more than just a member of the CAA…he produced numerous shows at the club and was much loved by all.
A fuller obituary will be posted here soon. Meanwhile our thoughts and love are with Keith, Barrie's partner for some 55 years.
We are sad to report the death of Ruth Silvestre, aged 92. An enthusiastic and active member of the CAA for many years, she served on the committee.
Born in Basingstoke, her mother, who had worked in service as a children's nanny, would sing Ruth to sleep with a repertoire of music hall songs; Polly Wolly Doodle and Lily of Laguna being two favourites.
The fortune to find a good music teacher at secondary school inspired Ruth to sing and music became "as essential as breathing". Moving to London to train as a teacher at Goldsmiths she joined dramatic societies and singing groups, enjoying parts in a variety of small productions and then in a professional pantomime one Christmas holiday. After graduating she continued singing lessons with the classically trained opera singer turned teacher, Catherine Rosser. The ensuing friendship continued for many years, Ruth eventually moving Catherine (and her Steinway Baby Grand) into the top floor of her house in Clapham. Read more…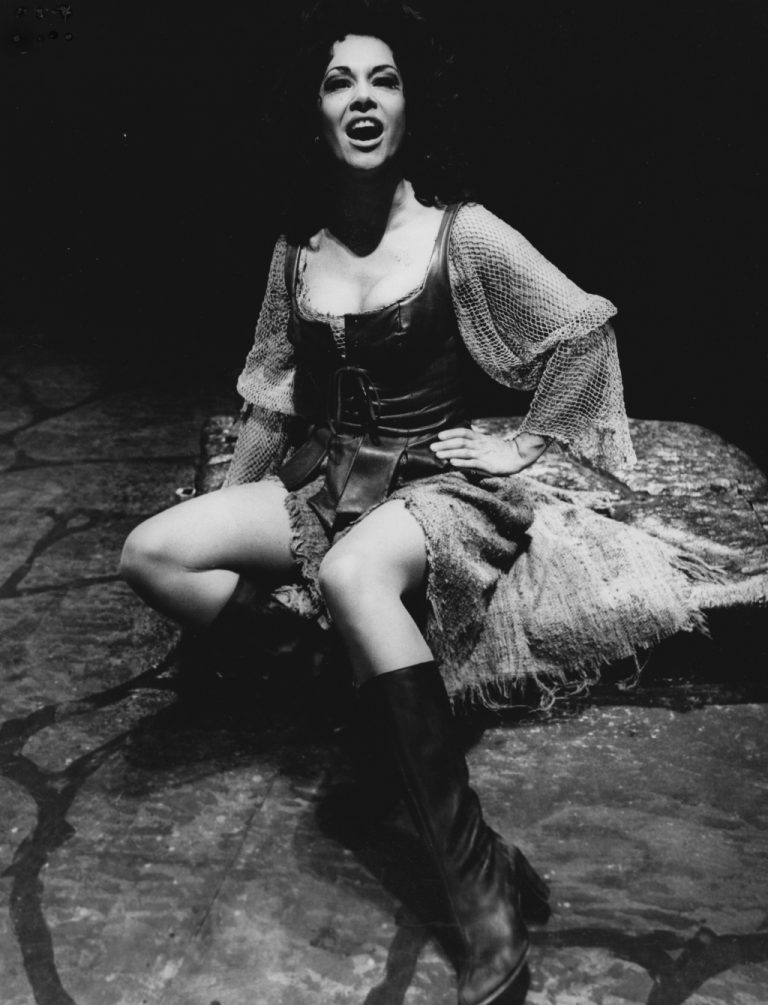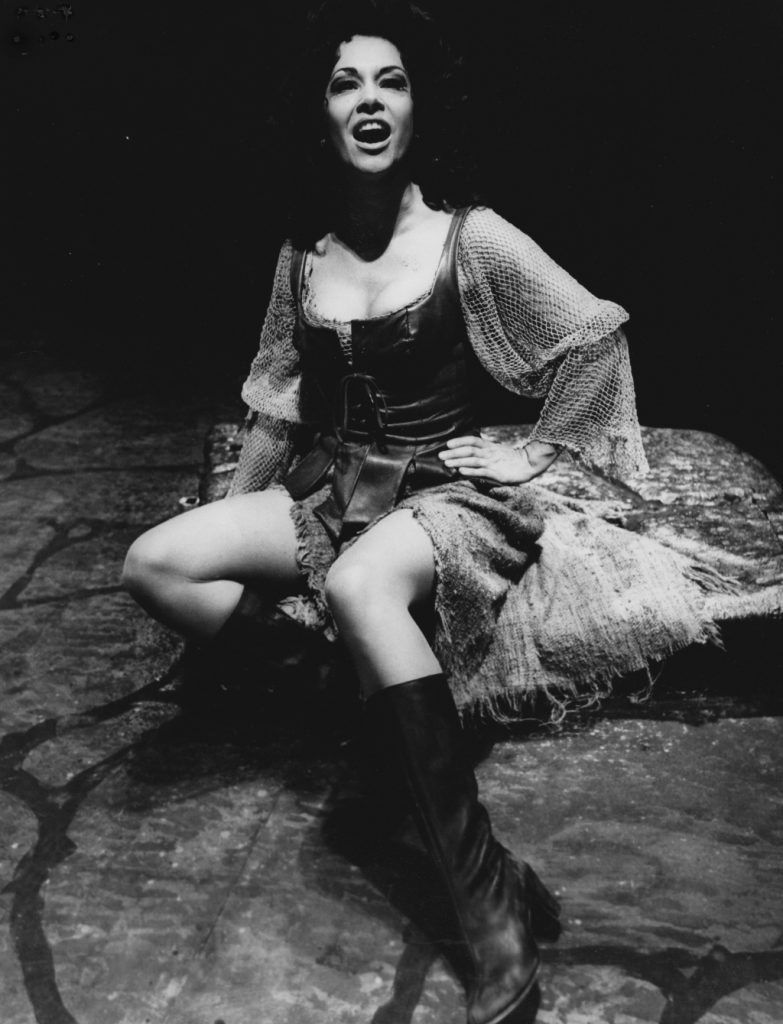 Chairman's Christmas Newsletter 2021
We hope this year we can celebrate Christmas with our loved ones! Covid permitting!
We have enjoyed three fantastic Christmas parties with excellent festive food from our caterer Peter Cliffe and his team. Socially distanced Cabaret, dancing and Santa and his Elf! Hooray!
As you know, 2022 is our 125th anniversary, the club being formed in 1897. So organising special CELEBRATORY functions is well underway.
The First function is Friday 14th January at 7.30pm. 'Evening All' A tribute to our past president who we owe so much to, Jack Warner, devised and written by Gerald Glover. Technical direction is by Richard Norman. Cost is £25 members (£27 guests) which includes light refreshments after the show.
A CAA 125th Anniversary Fund Raising Event
FRIDAY 14th JANUARY at 7.30pm
'EVENING ALL'
A TRIBUTE TO JACK WARNER
Written by Gerald Glover
Technical Director Richard Norman
Donation £25 Members (£27 Guests)
includes light refreshments after the show
Celebrating the life and career of one of Britain's best loved entertainers – Jack Warner.
Featuring movie clips from his many films – he was particularly proud of Carve Her Name With Pride (1950) – mingled with sound clips from his wireless and record career – Garrison Theatre on the BBC (Light Programme, of course!) and at the London Palladium (1940) – through to the film The Blue Lamp (1950) which was followed by his most famous incarnation, George Dixon……of Dock Green (1955-76).
To us at the CAA he is the Diamond Geezer who,   as our President, found our present premises. He persuaded J. Arthur Rank to be the guarantor for the mortgage we took out at the Midland Bank for 20 Bedford Street. Jack Warner was Rank's biggest star at the time.
The first Monday night Club show of the New Year will be Monday 17th January. Simon Bashford is Social Secretary that evening presenting a '125 years Anniversary Show.' West End Musicals through the ages performed by West End Musical Stars. Monday 24th January will be a 'Member's Night Show.' Read more…
It is with great sadness!
A number of members and precious friends have passed away during the current crisis either directly or indirectly as a result of this crisis. Some might have been of other causes but are nonetheless also listed here in our post "The Final Curtain."
CAA patron BARRY CRYER on stage at the Club
Help for self employed members!
In these unpredictable and difficult times the club can help. Read more…
Office Telephone : 020 7836 3172
Total Page Visits: 111704 - Today Page Visits: 59