LATEST UPDATE ON THE CLUB REFURBISHMENT...
As the building work and refurbishment progresses, several issues and opportunities have arisen. We are working closely with our excellent team to ensure we have the best possible outcome for you, the members. It is far better to resolve issues now than have a possible phase two closure in the future. As a result of the complexity of the work, unfortunately it is taking longer than we would have wished.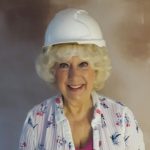 I feel confident that you will be delighted with the result and appreciate it was worth waiting a few weeks more. An updated newsletter is being prepared but, with progress changing week to week, it is difficult keeping everyone up to date, especially by mail. So please revisit this site for the latest news, photos and updates.
We meet for a show, drink and a chat during the closure on Monday evenings at the Water Rat's Pub (326 Gray's Inn Road) from 5.30pm to 10.30pm. So please come along and catch up with the news. Kay Carman
The Club for Acts and Actors...
Founded in 1897 as the Concert Artistes' Association to help concert artistes experiencing hardship, the CAA is today a thriving members' club for entertainment professionals.
We are situated in the heart of London's theatre-land. The club offers an ideal location to meet for a drink, a meal or a chat.
The atmosphere is a relaxed and friendly one. Weekly concerts by members are a regular feature of club life with regular social events throughout the year. The club is a frequent venue for rehearsals, auditions and workshops, providing a constant hum of activity throughout the week.
The CAA is proud of its heritage and warm welcome to performers and entertainers. Becoming a member is not about paying a subscription; it is about joining fellow performers, enjoying good company and comradeship. These are the core values of the Club for Acts and Actors.
Nor have we lost touch with our founding purpose. In addition to fostering friendships and professional advice, our Benevolent Fund continues to give practical and confidential support to members in need.
Latest News Articles & Notices...
The Club

closed

at the end of May for a major refurbishment. During this time Monday night concerts continued at the Water Rats Pub. This arrangement has now concluded and we are aiming to hold the first Monday night concert back home at the refurbished CAA on November 11th… Please visit this site regularly for updates. 
Monday to Friday 9.30am to 11.30pm
Bar open from 12 noon to 11.15pm
Meals available lunchtimes from 12 noon to 3pm. Also Monday evenings from 5pm until 6.45pm.
The club hall is available for hire during the week and at weekends. Please see
Club Facilities section
for more information.
Office : 020 7836 3172 / Club : 020 7836 2884
Total Page Visits: 48666 - Today Page Visits: 26