Dear Members,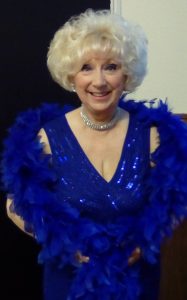 The Committee has agreed to open the Club on Thursday, 3rd September, for a trial period throughout September to see if it is financially viable for us to open.
Initially the Bar will be open from 12 noon to 5pm Monday to Friday. Last orders will be 4.30 pm. Only Credit/Debit Cards will be taken for Bar payments. No cash will be taken by the Bar staff.
We may stay open slightly later once we are into a regular routine. We all have to be flexible.
A limited Menu of various sandwiches, prawn cocktail, salad, chips and Afternoon Cream Tea with tea or coffee, will be available from our new caterer, Peter Cliffe read more here.
Please support him when you come to the Club and order something to eat with your drinks. We hope to have a pianist playing softly downstairs in the Hall some afternoons.
The Club is being thoroughly deep cleaned in accordance with rules because of the Corona virus. Signs re social distancing and health rules will be displayed alongside hand sanitizers, etc. A one way system around the Club will be signposted.   
Please bring your own masks & gloves etc. for your own protection. You do come into the Club at your own risk. Members of the Committee will be setting out tables & chairs in the Bar and Concert Hall.   
Because of social distancing, seating space will be restricted. Therefore, whichever day or days you wish to come in you must phone up to reserve a seat please. Otherwise you may be disappointed if you just turn up and we are full.
Phone either: 0207 836 3172 or 0207 254 6074
Please leave your name and number. This may seem complicated but we have to adhere to Government guidelines!
Sadly, we have lost quite a few longstanding members during lockdown, from various illnesses not just the virus. Once we are back to normal we will have a Tribute afternoon/evening memorial to them. We send loving thoughts & support to their loved ones.
Over lockdown our Benevolent & Samaritan funds have been helping our members who have applied for assistance, all confidentially. These two funds are the raison d'être of our Club! Please phone either of the two numbers above for any information about assistance.
It has been and still is an awfully worrying time. Try to keep smiling & try to stay positive! I know it is hard but if you need to talk just ring myself or another Committee member. 
We are here to help & support you however we can! If you have a problem or a question about the Club, just call!
All my good wishes to you all,
Love
Kay Carman,
Chairman on behalf of the Committee
Total Page Visits: 2502 - Today Page Visits: 2