Our much loved Patron Barry Cryer passed away on 26th January 2022. He had presented his own hilarious show at the club only two months before.
Barry was born in Leeds on 23rd March 1935 to John Cryer an accountant and his wife Jean. Barry's father died when he was just five years old. A Grammar School boy, Barry went on to study English Literature at Leeds University during which time he became a writer for Leeds based Proscenium Players.
After appearing in the university revue, Barry was offered a week's work at the Leeds City Varieties Theatre, home of the Good Old Days and Barry left university to go into show business full time. After impressing impresario Vivian Van Damm, Barry Cryer began as the bottom billing act at the Windmill Theatre.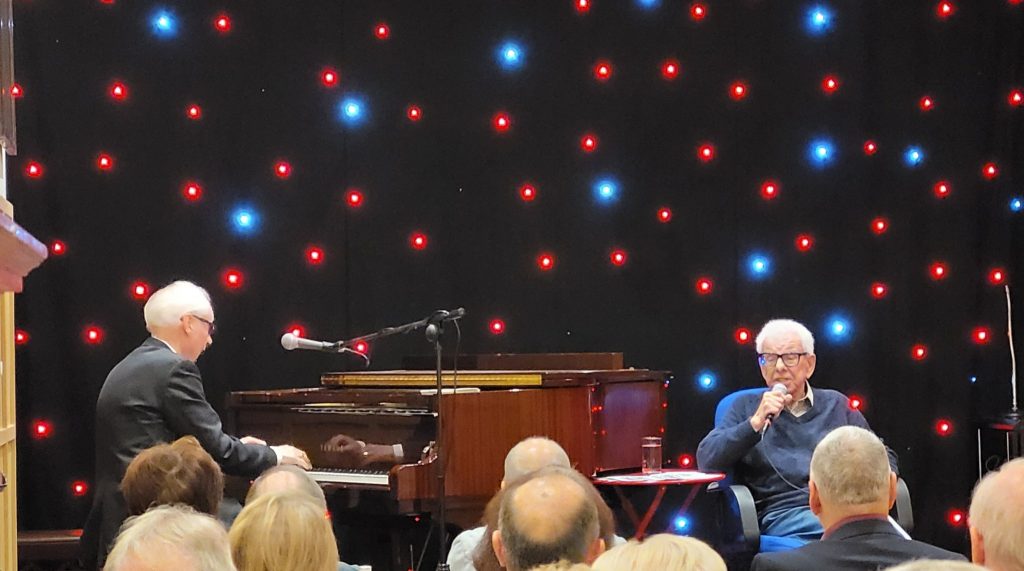 Barry suffered from eczema and was hospitalised eight times in twelve years. He was released from his Windmill Theatre contract and decided that a performing career was not ideal because of his skin condition, so focused on writing. Barry joined the cast of Expresso Bongo in 1957 in which he recorded the song 'The Purple People Eater.' Barry Cryer's first writing credits were four sketches for the Jimmy Logan Show.
Barry became head writer with an occasional stage role for Danny La Rue's London night club, where he was spotted by David Frost. This led to Barry joining the writing team on 'A Degree of Frost' which also included John Cleese, Graham Chapman and Marty Feldman. David Frost used Barry on several shows which established Barry as a top comedy writer by the 1970s.
Barry Cryer is shown serving wine in the iconic Four Yorkshiremen sketch in 'At Last the 1948 Show.' He enjoyed a long partnership with Graham Chapman. Together they wrote about 50 TV Shows including 'Doctor In The House' (1969-70) and several for Ronnie Corbett including 'No, That's Me Over Here' (1968-70) and 'The Prince of Denmark' (1974). With other writers he contributed to 'The Ronnie Corbett Show' (1987) and 'The Two Ronnies' (1971-87).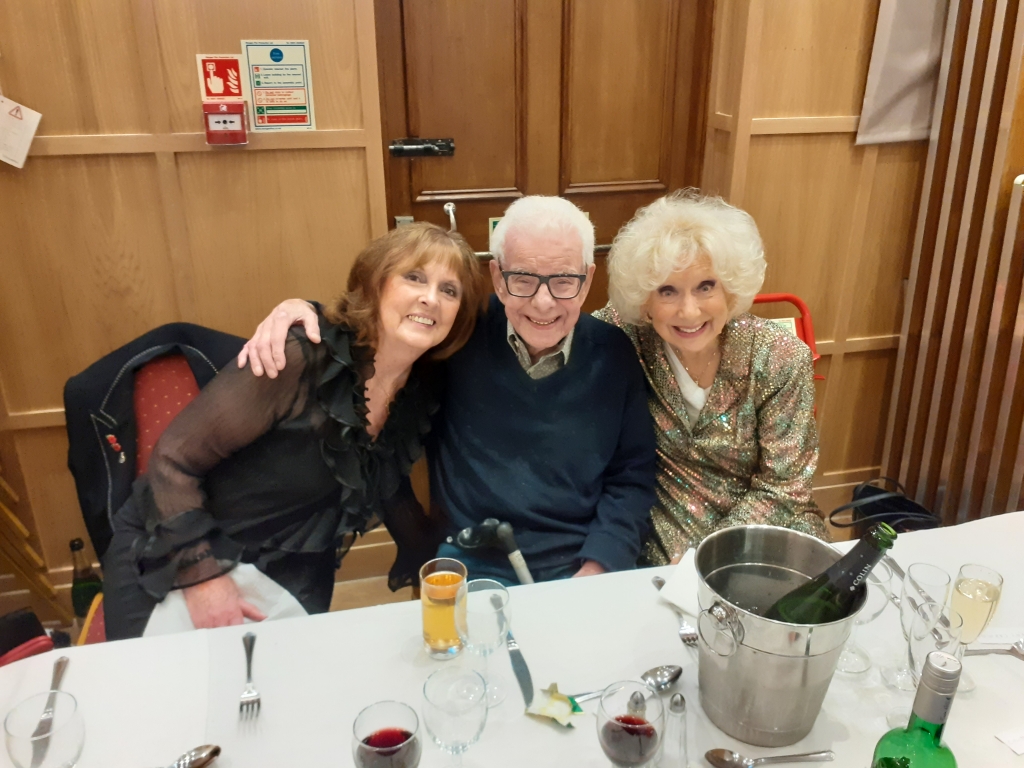 Barry always preferred to write in partnership. His regular partner through the 1970s was John Junkin. Barry still enjoyed performing, appearing with Tim Brooke –Taylor and Junkin in the BBC Radio series 'Hello Cheeky.' He also appeared on TV in 'The Steam Video Company' and hosted the ITV comedy panel game 'Joker's Wild' (1969-74). He went on to make cameo appearances with the Rutles and Kenny Everett.
Barry toured with Willie Rushton in 'Two Old Farts in the Night' and joined the popular long running BBC radio comedy programme 'I'm Sorry I Haven't a Clue ' which began in 1972 and is still running today. In 1995 he toured the UK with 'Barry Cryer-the first Farewell Tour.' He followed that up in 2008 touring with Colin Sell in 'Barry Cryer-Still Alive.' He was the subject of 'This Is Your life' in 1995 and was awarded the OBE in 2001 for services to comedy drama.
Barry married singer and dancer Theresa Donovan (known as Terry) in 1962. They had four children, three sons and a daughter and one grandchild. His contribution to British comedy was truly outstanding and those of us in the full house at the CAA who saw what must have been one of his last performances, will cherish the memory for always.
by Chris Hare
Total Page Visits: 6059 - Today Page Visits: 2