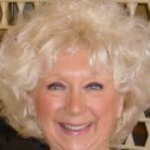 Dear Members,
The Club for Acts and Actors website www.thecaa.org
At last!!! Open the champagne and dance on the tables! We have our new website.
Grateful thanks to Judith Quiney (Deputy Chair) who over a long period of time has managed to extricate us from previous website arrangements and promises, that, despite best efforts, were sadly never properly fulfilled to our satisfaction.
Many Thanks to our new web site manager Paul Scudder, who eased us painlessly through the technical complexities of the changeover and designed and set up the new site in just three weeks from his appointment. Paul really is an expert in this field and we will see constant updates and many improvements to the site in the coming weeks. Also thanks go to committee member Chris Hare who recommended Paul and has taken on the task of web site editor.
Please send any news items or photos for possible inclusion to Chris at [email protected] as he is looking to establish a rolling news and substantial archive section. There is also a comments section on the site if you wish to give us any feedback.
So, as our dear Pamela Cundell would say, "It's onwards and upwards Darlings!"
Love to you all,
Kay Carman.
ps. Progress on the development of the website can be monitored here.
Total Page Visits: 3188 - Today Page Visits: 2