FROM THE PRESIDENT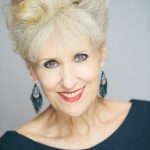 Hi Everyone
I am writing my first letter as President of the CAA, how exciting for me!   I think the club is just terrific, and one of the reasons I accepted is because you are all such a happy bunch and I am very proud to be one of you.
My pal, Carol Ball brought me along to try to teach me to Tap Dance!! Hubby popped into watch and we all ended up in the bar having a lovely time.   We ended up listening to a young Flamenco guitarist! Hubby was thrilled.
It is difficult to be around as much as I would like, but I will do my best!   Am off to do bits of work now and then, as we all are, but will see you whenever possible.
Take care of yourselves and keep smiling.
Laugh every day and see you soon.
Love Anita xxxx
PLEASE NOTE
 AUGUST CLOSURE
The club will be closed for three weeks this year, owing to extra work being carried out, the Ladies Toilets and Dressing Room will be given a makeover as will the Gents Dressing Room, so it will take a little longer to complete.
We will be closing after business, 11.30 p.m. on Friday 11th August and re-opening on Monday 4th September at 9.30 a.m.
So, the club will be closed from Monday 14th August until Monday 4th September entirely
This is also to enable routine maintenance work, cleaning etc. to be carried out and for Bar and Kitchen staff to take a well-earned holiday. The office staff will however be on hand to answer any telephone enquiries that you may have.
We wish you all happy summer holidays and look forward to seeing you back here refreshed when we re-open.
MESSAGE FROM THE CHAIRMAN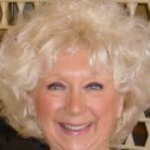 Hello Everyone
I am honoured that the Committee have elected me as your Chairman again. You know I will always work 100% to keep the aims of the club safe and see it progress well into the future. I also welcome our gorgeous new President, Anita Dobson.
This is our 120th year and the events we have had so far have all been a huge success.   The idea is to attract more of you lovely members to come in and support your club. If you have any new ideas please let me know.
It is wonderful to see so many of you supporting the functions, particularly the "C" and Lunchtime Members who have been attending lately. They are happy evenings full of fun and laughter. So far, this year we have had a "Burns Night", 2 Burlesque nights (both sold out) ABBA Tribute, Elvis Tribute (the club was rocking on these nights!) Afternoon film show and tea. We started a regular monthly Jazz Evening with top class musicians. The Celebratory Ball at the Royal Garden Hotel in March was a huge success.
In the pipeline, we have a "Magic of the Movies" evening with Carol Anne Wells presenting film clips and the well-known music and songs from your favourite movies. Miss Hope Springs will be presenting her "unique" Cabaret Show on Friday 15th September. Blues Brothers Tribute in October and many more. I want the functions to appeal to as many of our members as possible. We are the Club for Acts and Actors so we need the Actors to feel part of this club as well. We are all performers! We must embrace everyone EQUALLY if this great club is to progress for many more years to come. To that end, Hugh Futcher is introducing Play Reading evenings.   To test the water the first one, "Separate Tables" will take place on Thursday 10th August. (See the booking slips)
This year I personally would like to stress our care of our long-standing members, who have helped make the club the success it is! Many are now approaching their 80's, 90's and even 100's!!! Some have mobility problems and cannot attend the club as regularly as they would like. So, the Committee have discussed and agreed that we will offer them 4 return Taxi journeys a year. So that we do not lose touch with them and return some of the love and care that they have given the club over many years that they have been members. Whatever category we are all equal in this club.   It is our 120 years and we must remember why the club was formed and all our ideals.
A new 5-year lease has been signed for one of our office suites with a good increased rental charge and our agents are currently looking for a new tenant for the 4th floor suite.
We are closed for 3 weeks this Summer (closed from 11.30 p.m. Friday 11th August. Re-open Monday 4th September) for complete refurbishment of the Ladies Toilets and Dressing Room and the Gentlemen Artistes Dressing Room plus some re-wiring in the hall.
I hope you all have an enjoyable Summer break and return with renewed vigour to support this wonderful club.
Love to you all      
KAY
OFFICERS AND GENERAL COMMITTEE FOR THE YEAR 2017/2018
The following members have "taken their final curtain" since the last Newsletter. They are: –
John Bull 'A'  July 2016
Barbara Sumner 'A' April 2017
Norma Dunbar 'A'  June 2017
Bettina Raymond 'A'  June 2017
NEWS OF MEMBERS IN BRIEF
Paul Arden-Griffith – In addition to his Musical Director commitment to London based Intimate Opera Group this summer, PAG (Paul Arden-Griffith) will also be singing in a charity fund-raising "Midsummer Serenade" concert (17/6/170 in Tadworth alongside David Carter, Sandra Gayer and a host of performers including the Laird Academy of Dance and Drama. Later in the summer he will be returning to Holland to conduct Masterclasses for several choirs and singers in The Hague.   October 7th will see PAG back at the CAA with
Pamela Smith for their final 2017 singers' Masterclass.   As on previous occasions CAA members are cordially invited to attend this class free of charge.
Kay Carman – Kay Carman was thrilled to take part in the 100th Birthday Tribute Show to Dame Vera Lynn at the London Palladium in the presence of H. M. The Queen.   It was a fantastic show. Kay has a busy time coming up in June and July, World War 1 and 11 shows in Dublin, then Trowbridge Wiltshire.
Also, "The Fabulous 50's Show" in Westcliff and Wood Green. Then "Down Memory Lane" shows at the
Queens Theatre Hornchurch, June 14th, September 6th, October 4th and November 1st (with David Carter).
And mid-November until December 16th with Mickie Driver's Christmas Show.
Katie Milton – Will be appearing at the Queens Theatre Hornchurch on Wednesday 21st July for a Music Hall Evening.
Shannon Rewcroft – Will be in the National Tour of "Wait Until Dark" with the Original Theatre Company
August to December.   Coming to the Richmond Theatre 5th – 9th September.
Ruth Silvestre – "BEFORE THE SUNFLOWERS" is Ruth Silvestre's latest book. Beginning with her wartime childhood, it covers her career in West End Theatre and Cabaret as well as the adventures and delights of later life. Available from Amazon or, by arrangement, from the club. Enjoy!
The Club for Acts & Actors
Patrons ~ Barry Cryer OBE ~ Dame Judi Dench ~ The RT Hon. Lord Moore
Total Page Visits: 4895 - Today Page Visits: 2